About Us
Northwest Medical Physics Center (NMPC), a non-profit, tax-exempt organization, originated in 1969 as a Regional Medical Physics Center funded by the Regional Medical Program at the University of Washington. Since 1980, it has been an independent organization providing Medical Physicist Consultation to many different Radiation Oncology Departments.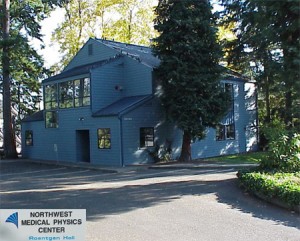 NMPC provides three components of medical physics activity:
1. Clinical Medical Physics Services, part and full time, to Radiation Therapy Departments throughout the Pacific Northwest, Alaska, Idaho, Montana, Nevada, Hawaii, and beyond;
2. Consulting Services, such as Radiotherapy Equipment Selection, Shielding Design and Evaluation, Acceptance Testing, Commissioning, Modeling for Treatment Planning Systems, Beam Calibration services, and Room Surveys;
3. Education, We strive to bring more qualified individuals into the medical physics world through Summer Internship programs, Medical Physics Assistantships, and our Residency program.
NMPC has an inherent advantage in that it brings physicists into a group where the varied experience and expertise of individual physicists is pooled to produce better solutions to the clinical problems encountered.